3D Scanning for Art, Sculpture and Foundry Applications
Over the last two decades Scansite 3D has completed hundreds of projects involving replicating, enlarging and reducing sculpture. Our projects have ranged from sculptor Robert Graham's massive doors on Our Lady of the Angels Cathedral in Los Angeles to small garden ornaments.
Some of the 3D services we provide:
3D scanning: In our studio or at your facility. Our high resolution 3D scanning systems are portable.
3D data editing: We provide the highest quality "watertight" files, ready for 3D printing or CNC milling.
3D printing and CNC milling: We have many years of experience and can provide expert advice on the best solution for making your  copy, enlargement or reduction a physical reality.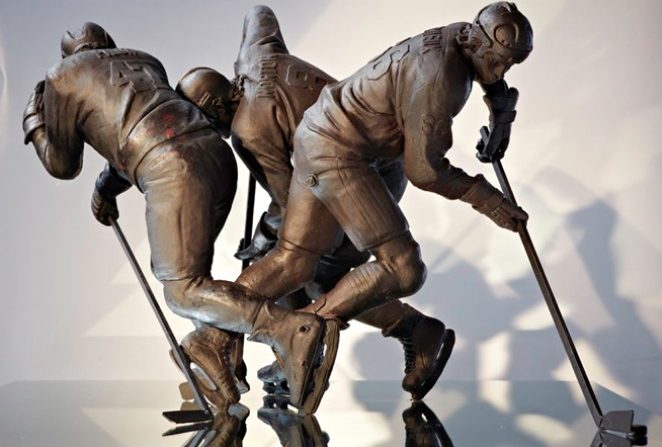 3D Scanning for Bronze Casting
3D scanning is the optimum way to proceed from models and macquettes to "patterns" ready for bronze casting.
Once an object has been 3D scanned, it can be scaled to the final size and the data sent to a CNC mill or a 3D printer to create the pattern for casting.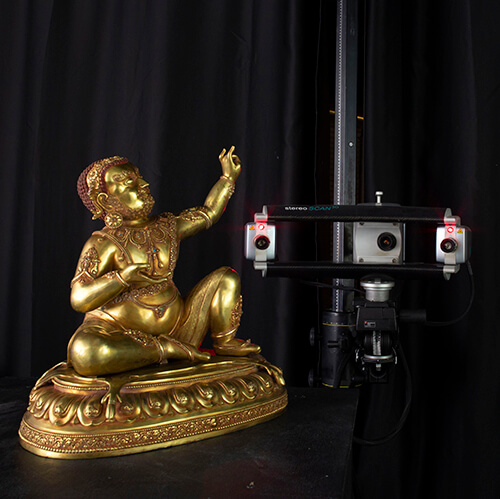 3D Scanning for Legacy Documentation
3D Scanning is commonly used for "legacy documentation" of precious objects.  Legacy scanning creates a record of the object from which a 3D print can be made.  In addition, this 3D data can be used by scholars to study the object.
Shown scanning the sculpture is a Breuckmann 8MP structured light 3D scanner.
Gallery of Scansite 3D's Sculpture and Foundry Projects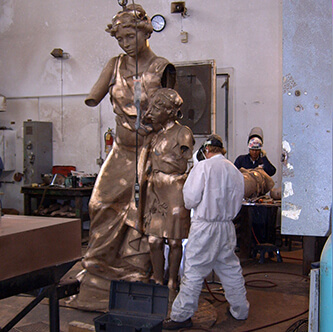 Bronze sculpture for the Utah State Capitol, created from 3D scan data.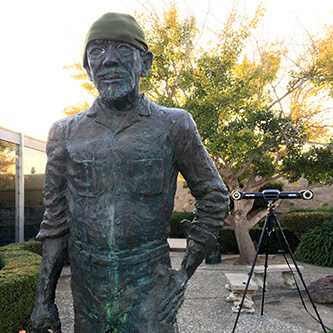 3D scanning statue of John Steinbeck by artist Tom Fitzwater at the Steinbeck Library in Salinas, California.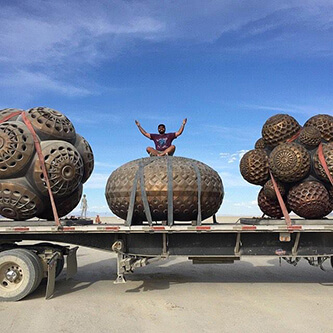 The bronze sculptures by MARS-1 on the delivery truck at Burning Man 2015.